Waterloo Sunset
I've ridden over this bridge most weekday nights for the last seven or so years. It's always a treat to glance left and right at the best view in London. I've posted more photos of this view to Flickr and Instagram than I should have and yet it's still able to surprise you with its beauty.
Tonight I cycled back after a shitty day at work and was blown away by the colours in the reflections of the glass on the towers of the City.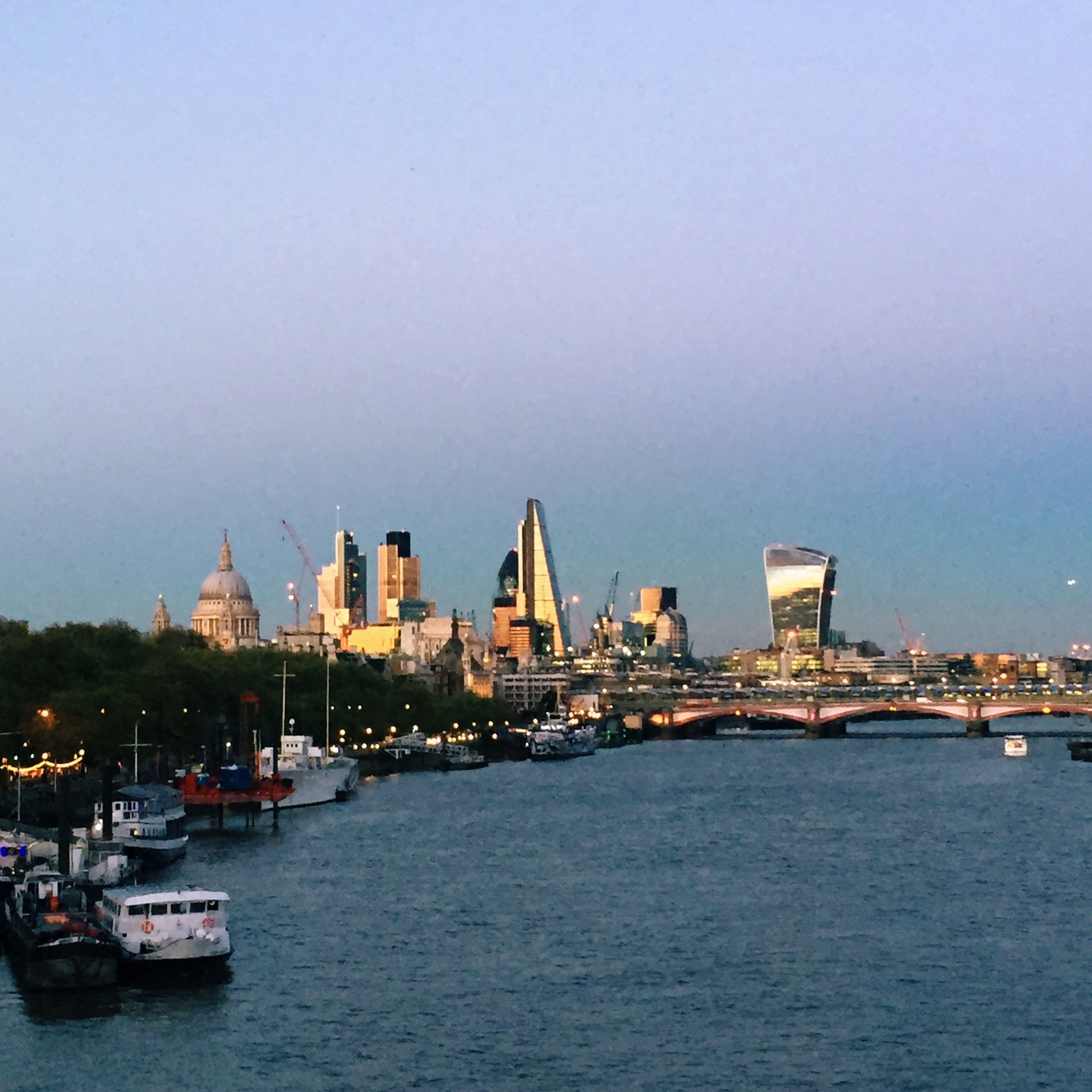 It's a terrible photo and sadly doesn't do the scene any real justice. After I'd taken the photo I put my phone away and just admired the sheer beauty of it all. The fade of the light reminded me of 80's and 90's airbrush art where there was a super exaggerated chromed look in a lot of the work. Strangely it also reminded me of the Les Rhythms Digitales artwork.