Nice bike Neil @ Bowman
My mate Neil has branched out on his own recently. I haven't seem him for a while but I've been following his progress online with his new venture, Bowman Cycles.
It's been really nice to see him get some positive press recently, culminating this week with an outstanding review on Road.cc as well as some fantastic comments which is unusual for that site. I've read a few reviews on there and nothing has come close in terms of its effusiveness – apart from the Giant Defy review but that's close to 8k! It looks like a great bike at a pretty competitive price.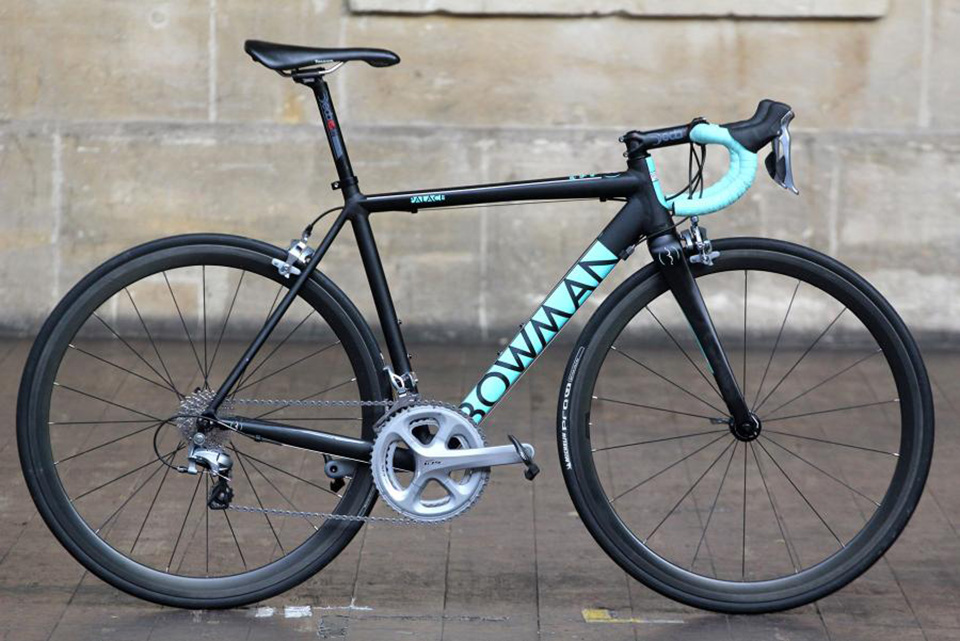 It would look even better with black bar tape and a black Shimano 105 groupset as well as nice pair of 28mm tyres – in black of course. I wonder if they could do it without the majority of the graphics and just the big downtime panel. Looks like a lot of fun. Hope to swing a leg over one soon.