Brighton Bostal hunting
It took a while to get organised but a few weeks ago I managed to get down to Brighton to chase a few Bostals on our bikes and generally ride around the South Downs with Chrissy and take in the scenery. I know Chrissy from many years ago but we both have recently moved from MTBing over to the dark side and this was the first time we had met up on these new fangled skinny tyre, lighter, drop bar, shiny racing machines.
Bostal or Borstall. A narrow road-way up the steep ascent of hills or downs. (Anglo-Saxon biorh, a hill; stigelë, a rising path; our stile.)
I got there a little later than planned, changed into my kit, said hello to Chrissy's lovely wife (Fleur), daughter (Eve) and cats – one of which was being dragged around by Eve in a tight death like grip. The cat seemed ok with it even though its legs were dragging along the ground. I received a lovely pink sticker from Eve which she kindly stuck to the back of my mudguard. If a 3 year old offers you a pink sticker you accept! Besides it was something to break the boring black and green aesthetic. It was my first proper outing on my new winter bike since receiving it on the Tuesday and I hadn't really got fully comfortable on it yet. I'd managed the Thursday chaingang ride but nothing that long. Fortunately I'd added mudguards a few days before as it was pretty damp for the rest of the week and showed no sign of respite on the Sunday.
We met a few others from Hovélo who rightly looked a bit pissed off they had been kept waiting in the cold whilst some idiot from London was late. We got going after brief introductions and a trip to the cash machine. No time for the promised coffee at Small Batch unfortunately but then that was my own fault for not getting out of bed in time. As usual with any ride around Brighton it usually starts with a hill. This time a bit of a slog out and up towards the downs. The rain started and within 30 mins there were two punctures. It then started tipping it down. On the third puncture I sheltered in a bus stop whilst choosing suitable filters in VSCO.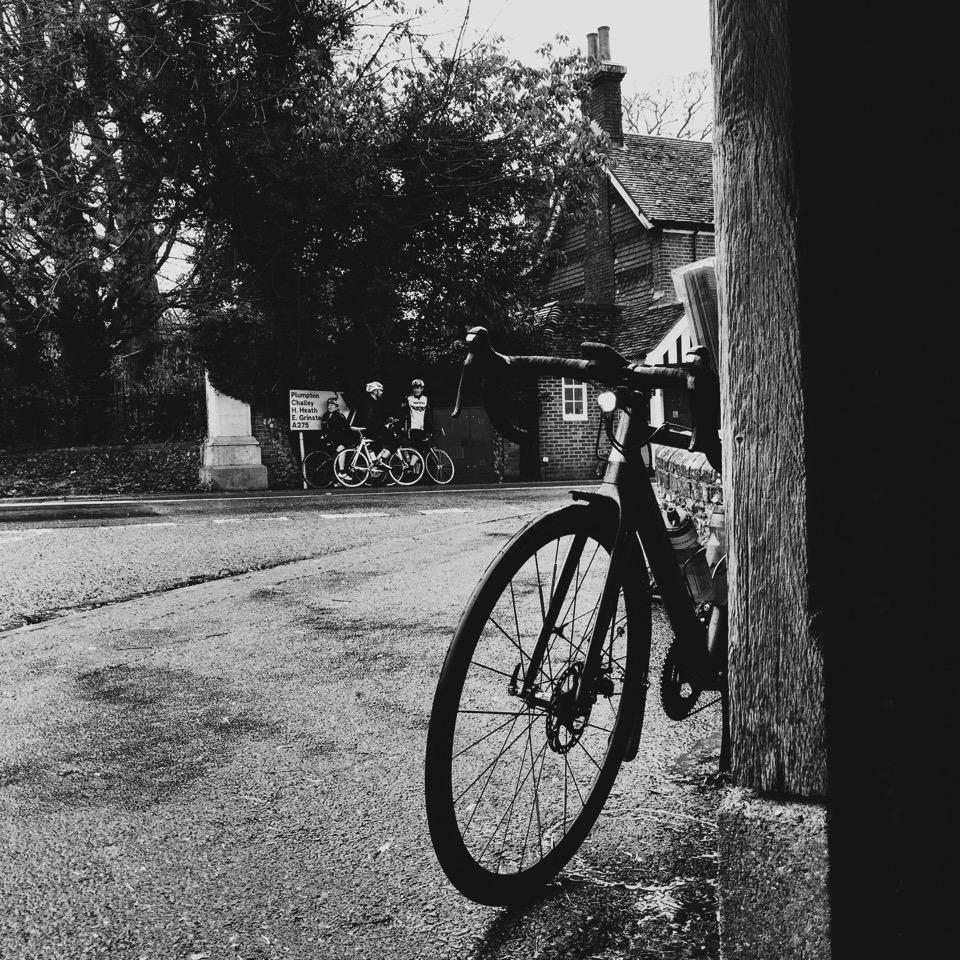 After that we ended up at our first bostal. A greasy, slippy, muddy affair with an exposed flinty finish. It felt more like mountainbiking than road riding except without the low gears and suspension. Trying to keep the tyres from spinning whilst finding the power to keep the wheels turning was fun. I kept clicking the shifter to see if there were any more gears left, but no, that was it. My forearms were killing me at the top from honking on the bars and trying to manoeuvre my body around to keep weight on the tyres.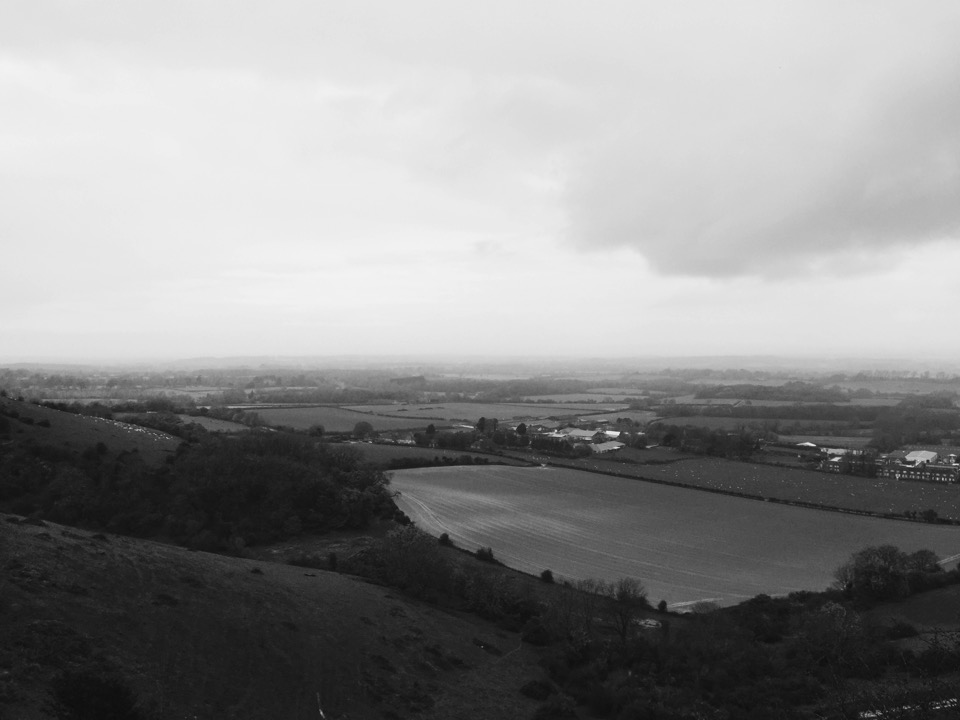 Fortunately the view from the top was worth it and it was nice to grab a breather briefly. We waited for a while to see if anyone else from the group was on their way but they'd been more sensible and not bothered once it got muddy. We had time for a few snaps including this corker of Chrissy sporting the 'hollow eyed misery' look, aka Rapha's new 2015 model.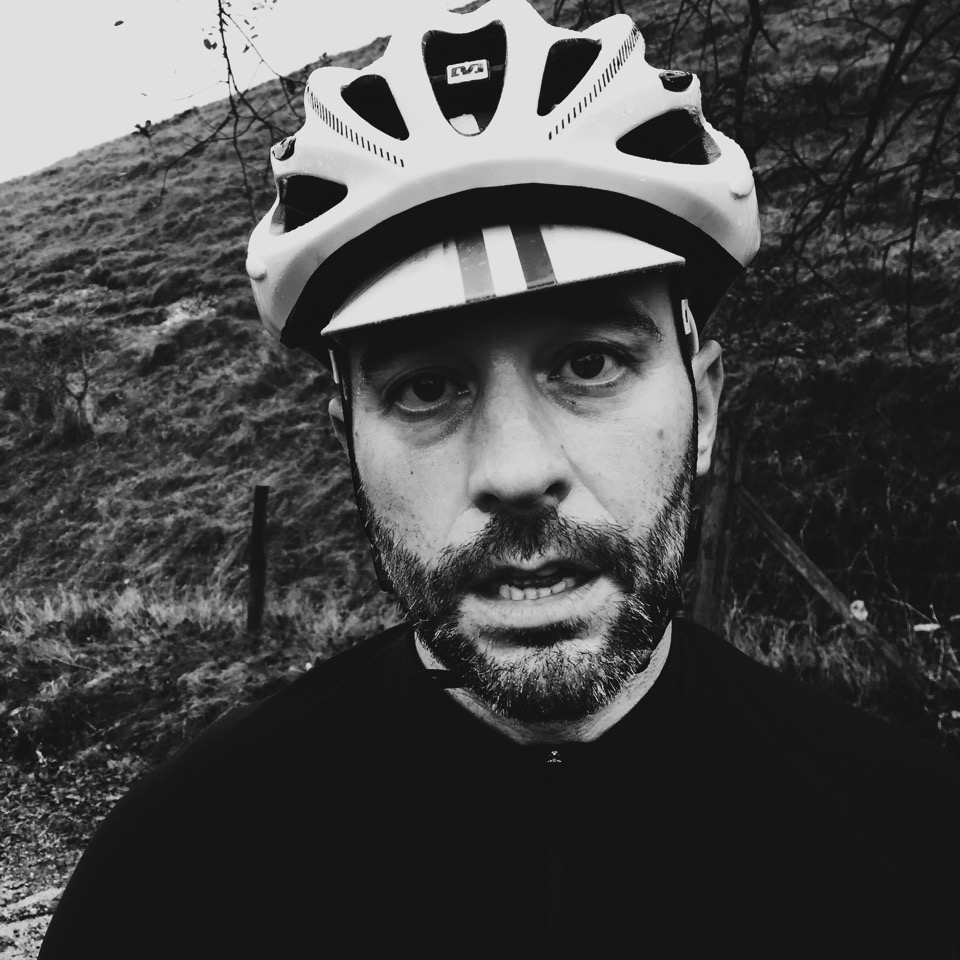 This is slightly nicer though.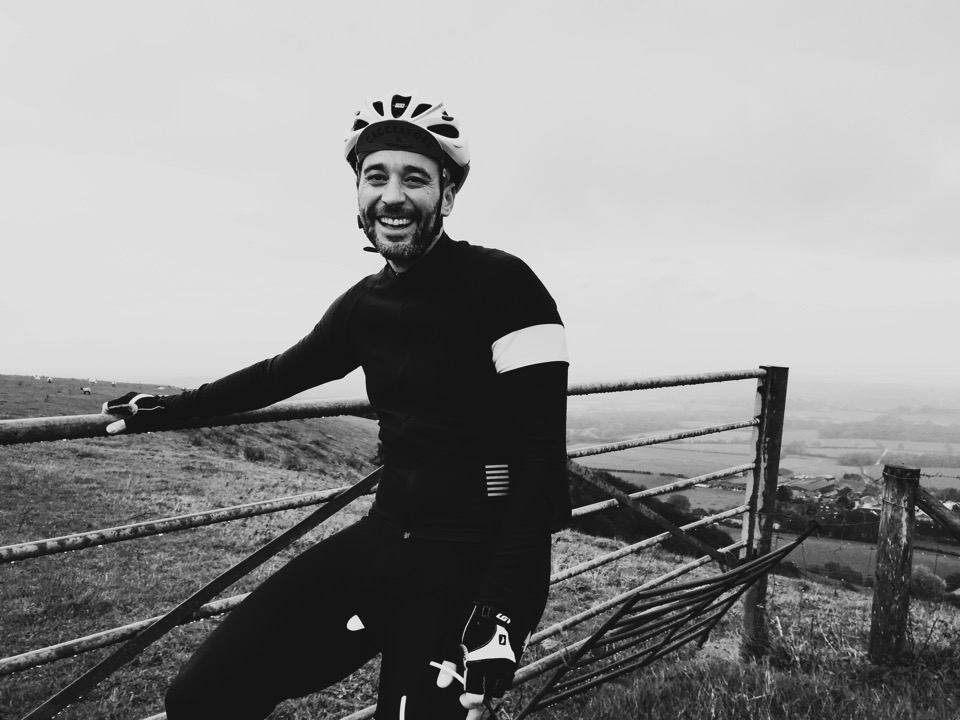 And then it was time to head down which was actually harder than going up. Even with 28mm tyres and discs it was still a bit sketchy. We completely confused a bunch of mountainbikers at the bottom of the climb in our lycra and road bikes coming down the sketchy slope. We surprised them even more by cheerily saying hello.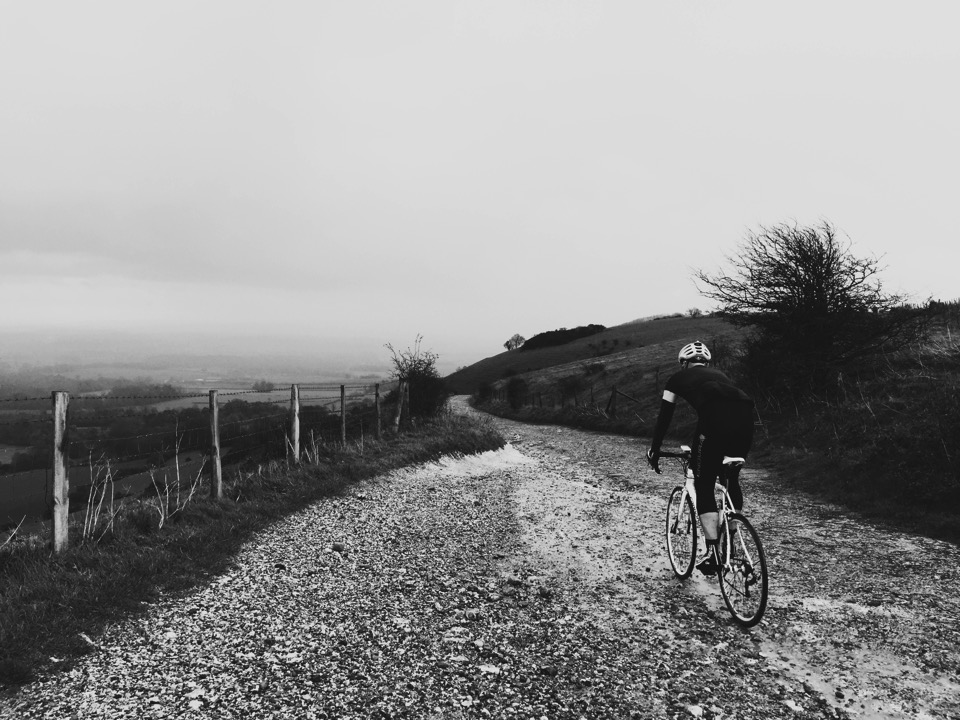 After re-grouping at the bottom we headed east to find the next one. At least this one was surfaced with tarmac but then had a beautiful layer of green slime covering it. It was also steeper with a few steep turns in it. As we crested the hill round the last corner the sun was right in our eyes glinting off the wet road surface. Again we slowly descended trying to stay upright on the bikes. Wet, greasy and green roads didn't inspire confidence. Again we headed further east behind the downs and then said goodbye to the rest of the group before heading up Ditching Beacon. Knowing that I'd ridden it in the summer the temptation was there to give it some and try and set a few PRs on Strava. I started off well but soon remembered how long it was and how it pitches up at the end. Unfortunately I had a car behind me for most of the way, who although patient and polite, did add a little bit of pressure to keep the pace up. I got to the top and assumed the pained position over the bars trying to get air back into my lungs and get the heart rate to drop to a more sustainable level. We bumped into the same mountainbikers who had come along the top of the downs whilst we had done the uppy-downy thing. Even though I hit my PR on the up I only averaged 5.4km/h which surely seems wrong. Maybe the GPS is faulty or maybe I just need to pedal a bit harder!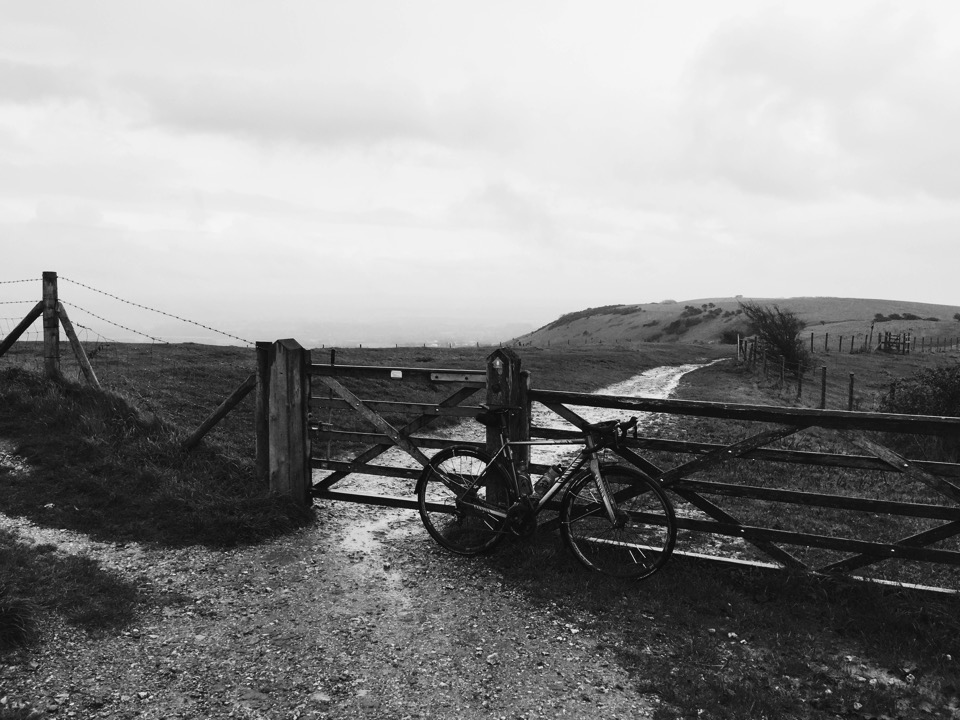 After that it was over the top of the downs and back into Brighton then back up yet another hill and then down to the seafront. After that we tried to pop in to see Finn at his gallery on the seafront but apparently he doesn't work on Sunday the slacker! We carried on along the seafront looking for food and ended up at Marrocco's in Hove. Two double espresso's and a massive bowl of pasta each we then ventured out again after regaining feeling in our fingers.
It took ages to get warmed up again as usual after a food stop. We headed out through the stinky bit of Shoreham by the poo plant and over the dry dock. We stopped for a bit on the beach on the other side, said hello to some dog walkers, and their dogs, and pressed on. I spent a while admiring the strange collection of beach houses along with their rusting painted metalwork and strange extensions. There were a few that looked like they could have been half reasonable modernist houses in their day but looked less appealing after 40 years in the harsh environment of the coast.
We then took the road along by Shoreham Airport and got a glimpse of the listed airport building although it was covered in scaffolding. Apparently it has a fine interior.
As we came round the back of the airport we saw an incredible sight on the hill and had time to take a detour up to it, Lancing College. Even from a distance you could see the incredible detail of this imposing building. The main feature of the campus being the highly detailed Gothic Revival (with French Gothic influences) chapel sitting on the side of the hill. As soon as I saw it I knew I wanted to have a good look at it.
Chrissy looked after my bike whilst I peered inside. I was completely blown away by the scale and detail of the interior. I was also fortunate enough to have a bit of a tour from the wife of the Director of Music at the School, although this seemed a little odd in lycra tights and clippy-cloppy shoes.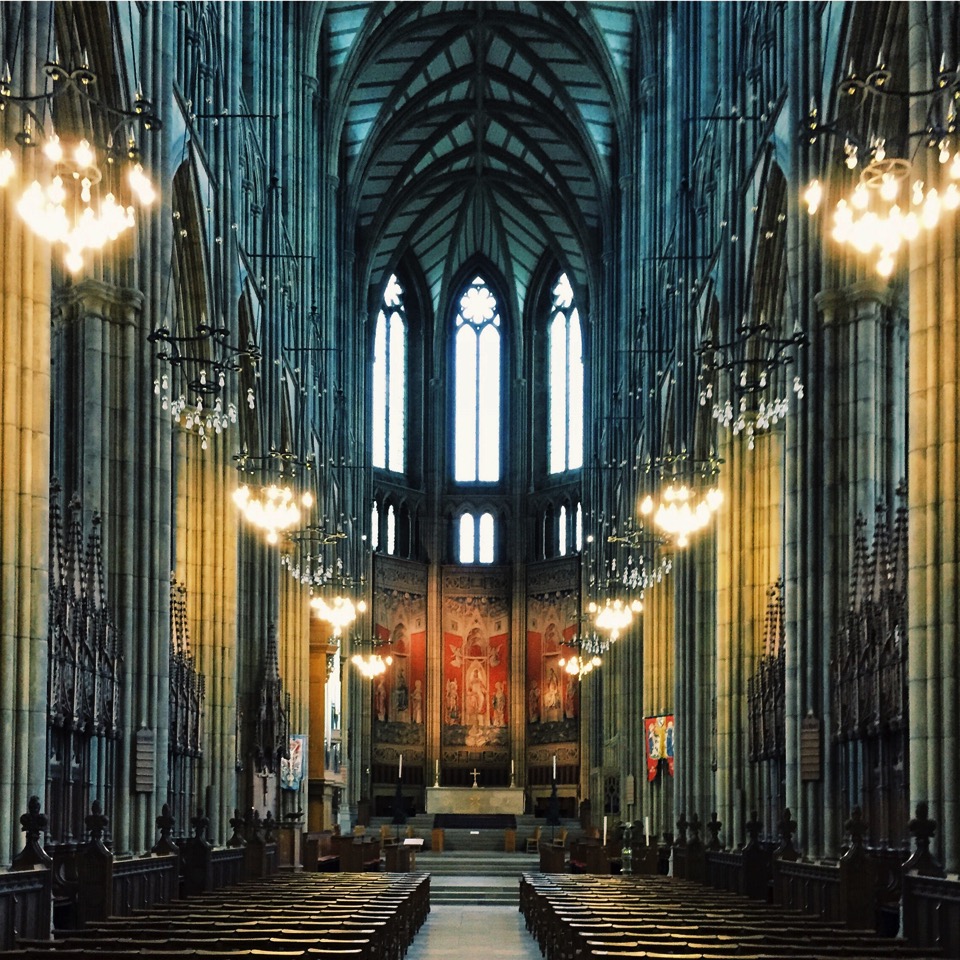 Looking back in the other direction there is an incredible organ and rose window above. It's well worth a visit if you're ever in the area. Then it was back down onto the country lanes in more rain to get the last climb done. We slogged it up, had a quick pic, and then head back towards home. Except there was one more climb over the back of Devil's Dyke to do still.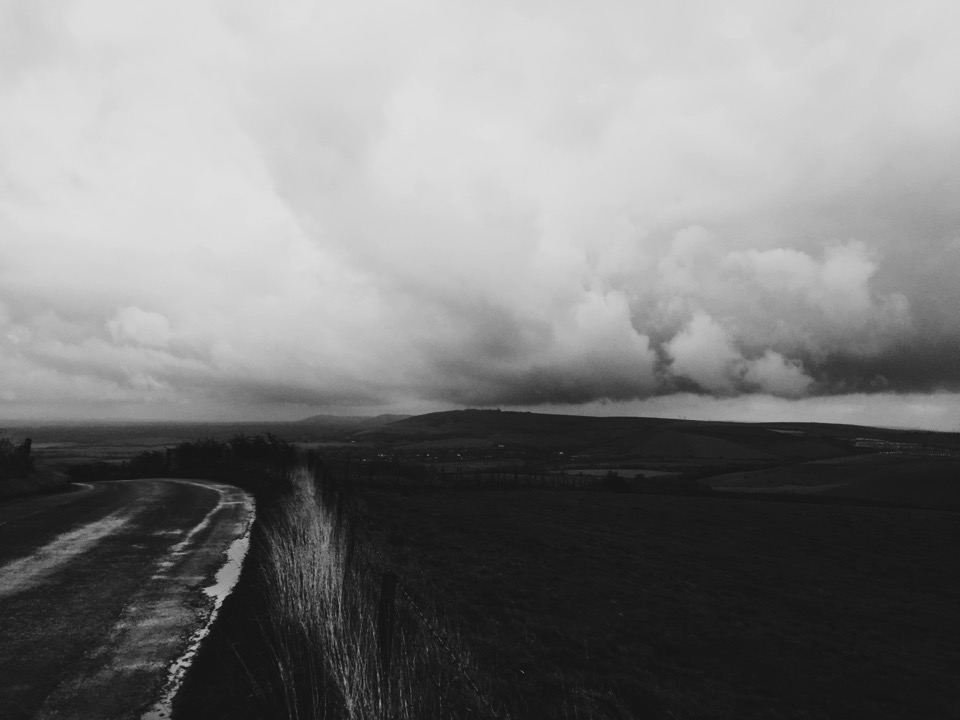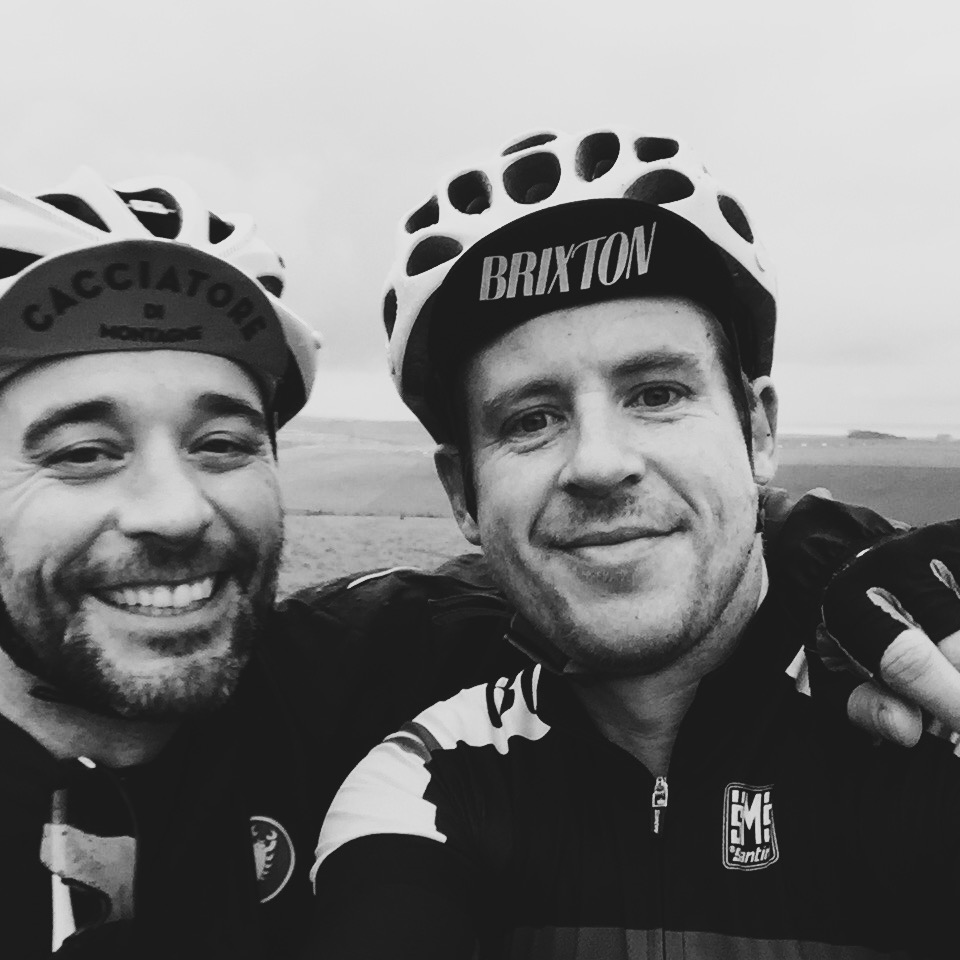 By the time we'd got back it had just started to get dark and we'd both started to get quite cold. Having a shower felt amazing with that tingling feeling you get with a slight burning from the warm water. It was so good to get into some clean clothes and have a quick drink before heading back. I fortunately had time to have a good chat to Eve where she showed me a few of her games, some more stickers and she also showed me how she likes to hold the cat.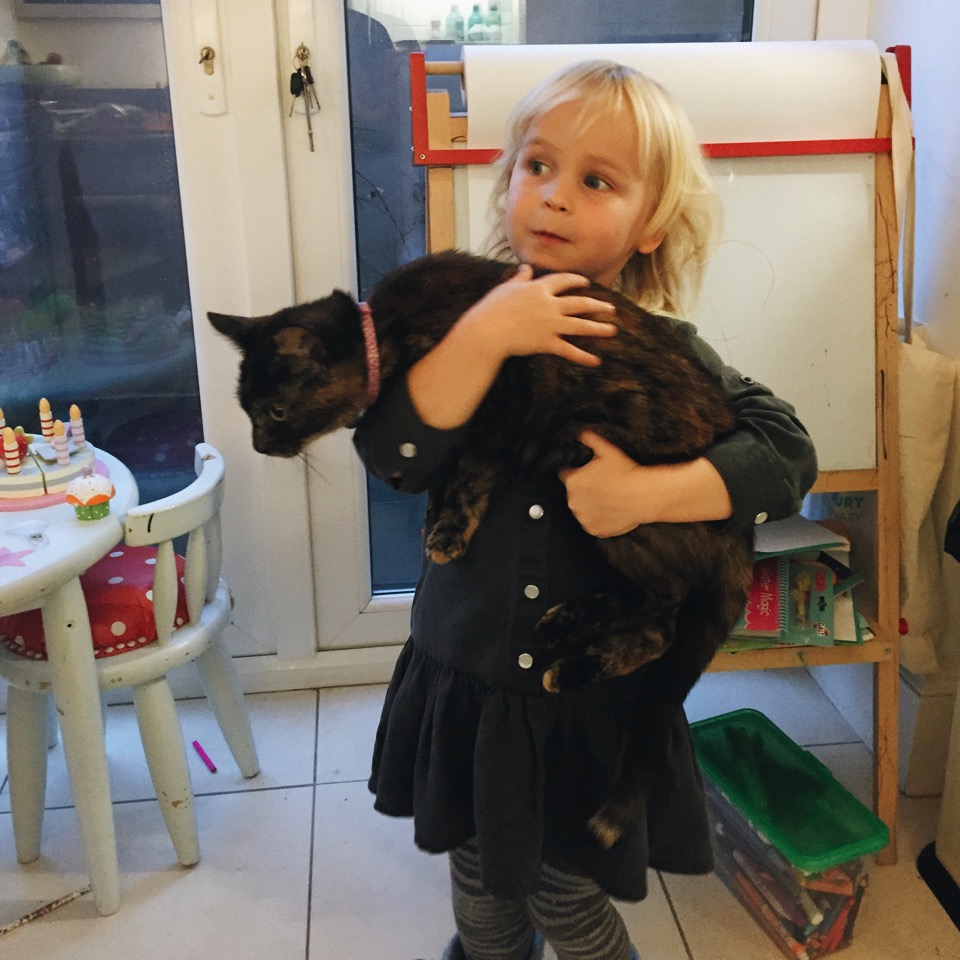 It was great to ride some new roads as well as having someone else guide you. It's so nice to not be looking at the Garmin and just be looking around at all the wonderful sights. In the end we did just shy of 100k with 1500m of climbing. Needless to say I slept well that evening! Thanks Chrissy!