London to Bath then round Bath
I've been thinking about a ride to Bath for the last few months now and had looked at a bunch of different routes there. I had been thinking of going on my own and stop in and see my Mum before getting the train back the next day. However I was recently invited by Richard to take part in the FCBS office to office ride which this year was taking place from London to Bath fortunately enough (it alternates each year).
So after getting up at 5.30am and packing as much food as I could into a jersey I rode to their London office near Goodge St to meet everyone and set off to Bath. Unfortunately Richard couldn't make it but I went anyway and chatted to a few people over a much needed bowl of porridge in their kitchen and dining space, which forms a nice shop front to their office. After that people gathered outside the office for a quick photo and then we headed off on the route.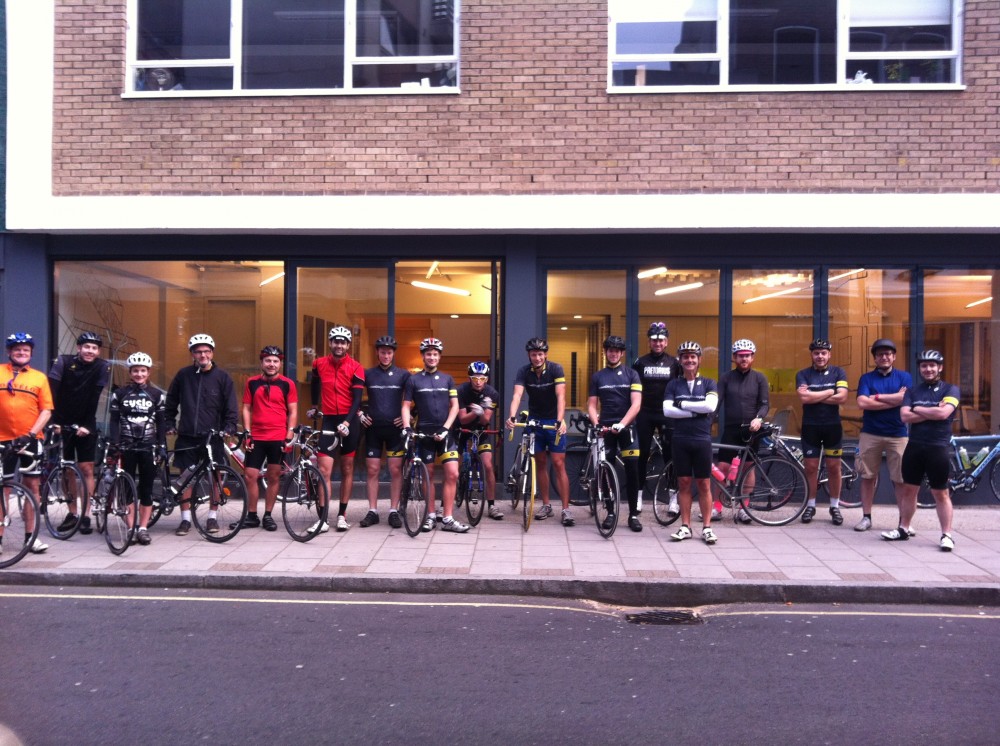 We trundled through town, which was lovely and quiet, and out to Richmond Park where we came up against a bit of an issue, the park was essentially closed for a Duathlon. So we skirted around the edge a little slower than hoped and then made it out the other side heading to Ascot for the first stop. The pace was fairly gentle and we sat around 28-30kph. It seemed to drift along quite nicely. We stopped at Ascot for a coffee and re-group. The local cafe looked a little surprised to see so many lycra clad cyclists but served up the coffee nonetheless. My personal highlight of that stop was trying to use the disabled loo, in bib shorts, in the dark as the light was faulty. Good times. I recognised a few of the roads on the next bit and we even went past Swinley Forest heading West which was kind of odd having usually driven there on the M4.
Back on the road again it was more of the same but with plenty of chats. We had split into a bunch of smaller groups of around eight. More stops were had and it was great to get to know them all a lot more. We all seemed to be matched quite well in terms of fitness and it was great to make progress together. I tried to take plenty of turns on the front but seemed to get a bit carried away each time and drag the pace up a bit only to find I'd left everyone – pretty poor form in a group ride.

After getting close to Marlborough I started picking up the pace with another Andy. We hammered it along together and hit 48kph on the flat, spending 60 secs on the front each. This was brilliant but then I gave a bit of a push up a small hill and bang. A spoke in my rear wheel went and all tension went, pretty much bending it in half. It was jammed against the frame, which caused me to stop fairly quickly, so I had to badly re-shape it with my spoke key. In the process I added a flat spot and couldn't get it anywhere near true as well as rounding some of the a few of the nipples. I managed to keep going just without a back brake. I was so gutted at first that I would have to drop out after 140k. It was so nice to get going again and realise I could still ride the rest of it although it took me a few km to shake the grump from my wheel being mangled.
After getting to Marlborough plenty of cake was had, kindly bought by Geoff Rich, and then off on the final leg to Bath. Surprisingly we'd got 150k under our belts relatively easily and with not that much climbing really. It seemed to neatly fly by after that and then I was on the familiar roads through Chippenham, Corsham (where I grew up) and then cresting the hill with the wonderful view through Box and into Bath. It was such a great feeling to see this.
Some freewheeling with a Garmin-nose-touching-aero-tuck-position down Box Hill got us into Batheaston and to their studio pretty quickly. Pizza and beer was waiting and was gladly received. A bit more chatting to people and generally celebrating was had. It felt like quite an achievement and not as hard as expected. The lack of climbing and a steady pace clearly helping great deal.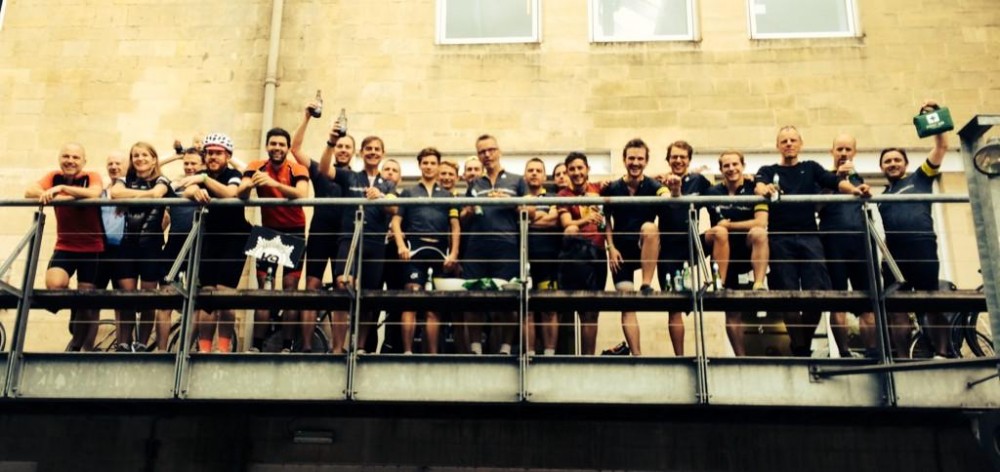 After that I jumped back on the bike on the way I had planned to get to Mum's adding another 25k to the route and another hill up Claverton Down which seemed entirely unnecessary really. Then it was onto the canal to Bradford-on-Avon and then up the steep climb out towards the main road back to Corsham. Having not felt too bad earlier I felt a bit shagged by the time I'd done the climb out of Bradford. I was pretty glad to see Mum's house and the bottle of beer that awaited! Not a bad day on the bike really.

After as much food as I could eat and a good sleep I was up the next day and into Bath to purchase a new wheel. Fortunately this meant I could take a trip to Colonna and Small's for another incredible coffee. I grabbed a new wheel cheap from John's Bike's which is fortunately in new hands and looking in a much better state than the last time I saw it.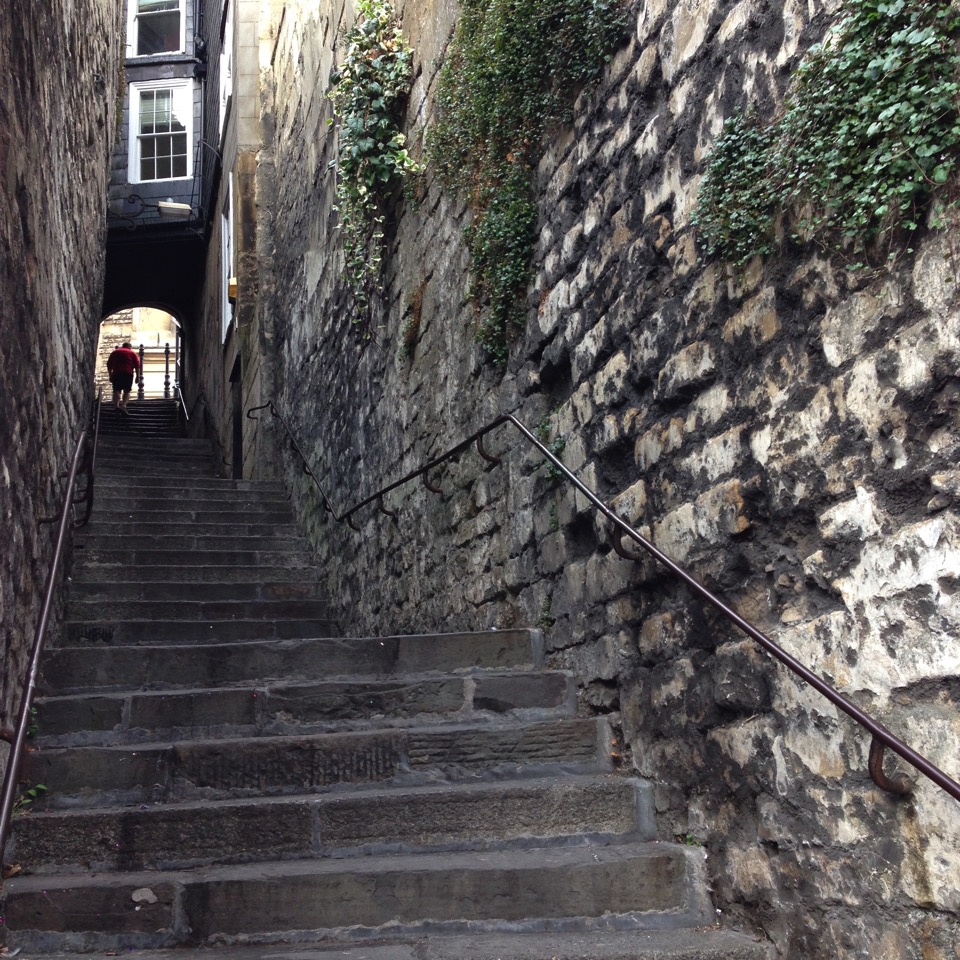 I then headed out on a loop round Bath with Dad which I had previously done last year and then come off on a Diesel patch. I'd modified it slightly to avoid a few main roads and to take it out a little longer to hit Sherston as Dad had a cafe in mind.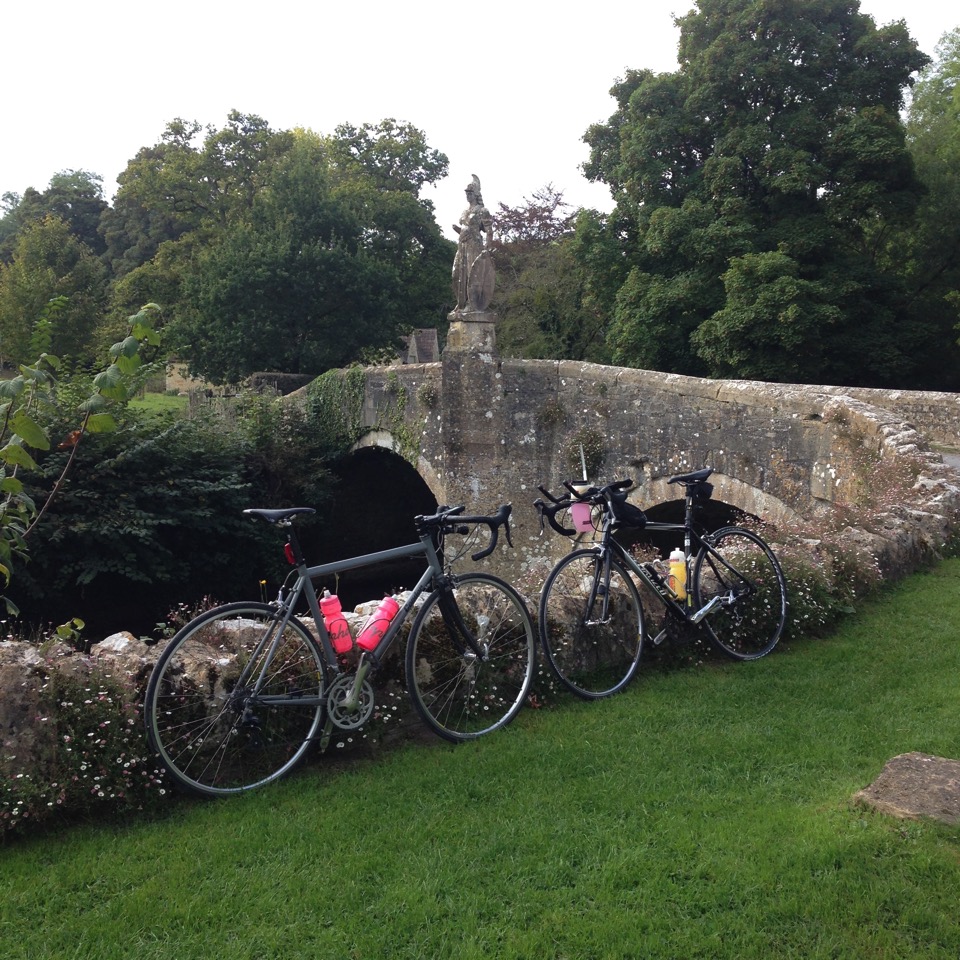 It was all together a much gentler affair and also meant a second visit to Colonna & Small's! A few moments before I got there I got a flat which turned out to be due to the rim tape not being the right width in the new wheel. Piss poor for a new wheel really. Getting out of Bath we went up Landsdowne Lane which I had forgotten how steep it was! It's a while since I've had my heart rate that high and god it hurt.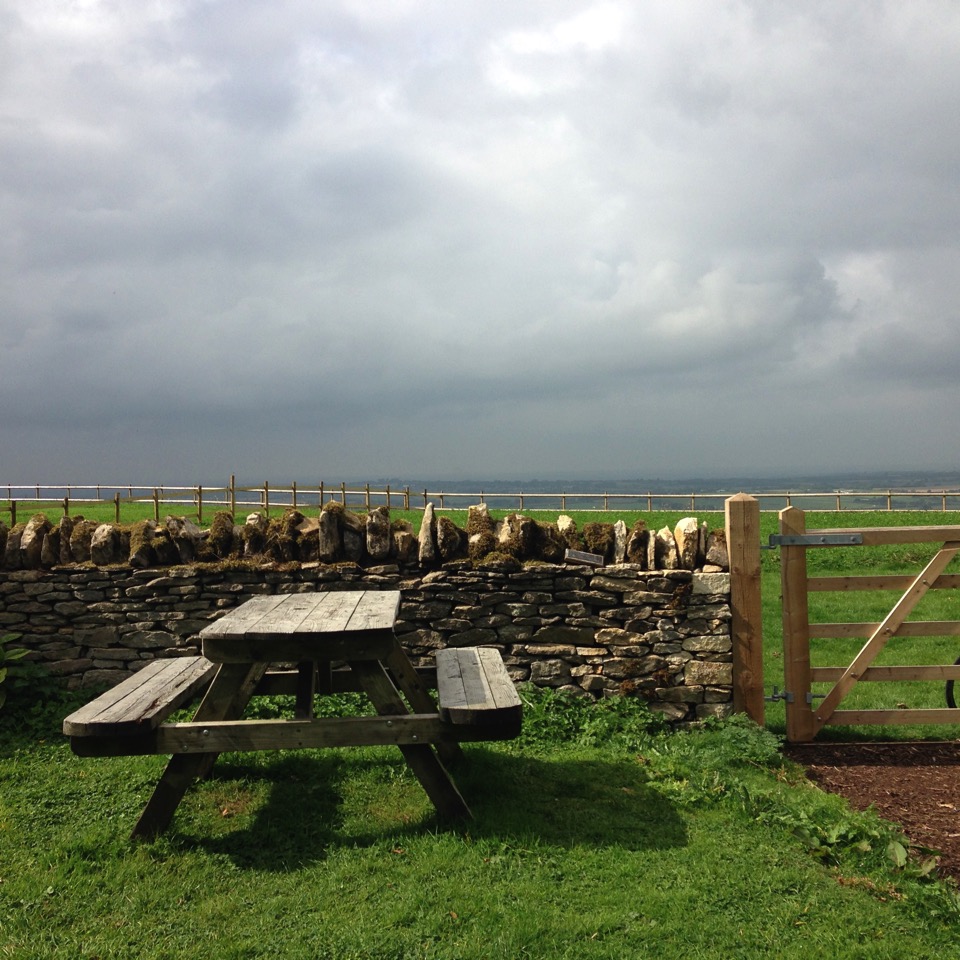 After that it was out over the M4 and stopping at a cafe for a bit. The weather looked like it might close in but we managed to escape it. We stopped in Sherston later at an amazing little cafe that was pretty bike friendly too. Track pump, cake, coffee and even little sachets of energy mix to add to your water bottles. Not bad really. After that it was the home stretch through Yatton Kennel and Biddestone and then back through the back of Corsham Court's grounds and through Gastard.
Another good days riding and another 110k under my belt. 335k in two days isn't bad and has helped a great deal towards hitting that magic 1250k this month.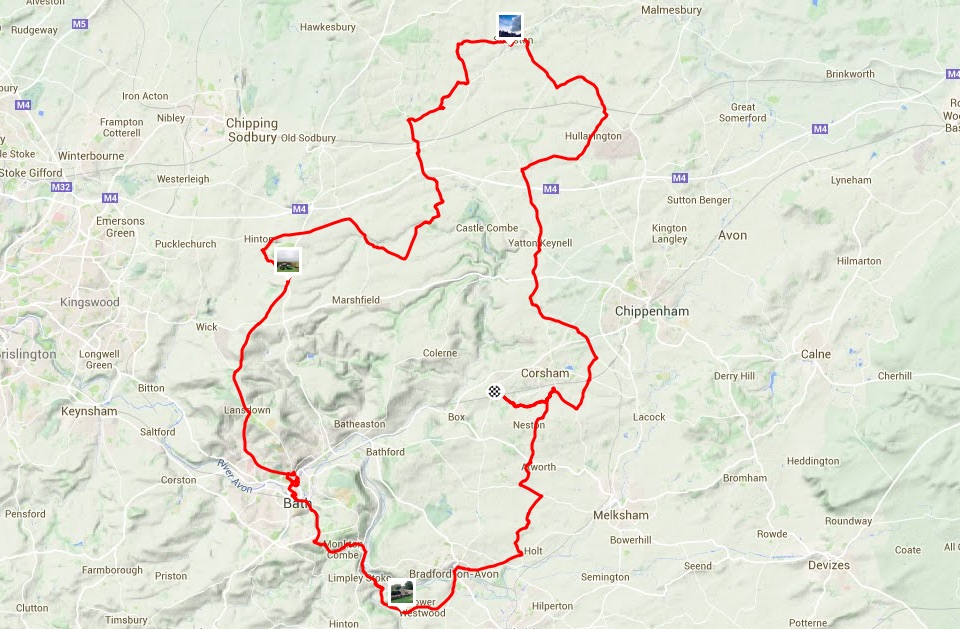 Now, just need to think up of the next challenge for next month.