Back on to wheels again
They say you don't know what you've got til it's gone which if the last three or so weeks is anything to go by is entirely true. After throughly smashing myself up on the mountainbike I've been off the bike trying to sort my back and neck out. Unfortunately this involved no cycling (or any other exercise) whatsoever for that duration which has been driving me crazy. Getting the bus to work has been a pain at best especially after I was starting to get quite fit commuting and riding at the weekends. My social media use saw a dramatic uptick in use which is no good thing. Bored on the bus and refreshing Twitter and Instagram constantly and taking pics of anything vaguely interesting seemed to be a regular occurrence.
After a week and a bit of pain it was fairly clear that it wasn't going to clear up with the usual bath-ibuprofen-rest trick. Off to the osteopath we went and after three sessions I've finally got full movement back. I no longer walk like a stiff old man who can't look around without moving his body. Having never been to an osteopath before it was a fairly interesting experience, especially having my back cracked into place. The first time involved an enormous yelp of pain and a loud expletive. After that things seemed to get better and I was finally allowed back on my bike this weekend.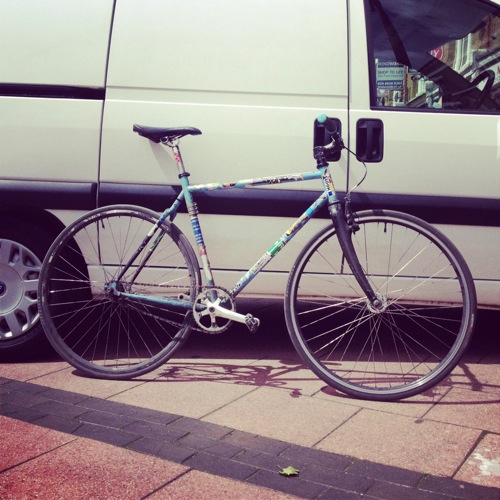 I started off with the Brompton on the way to work on Friday and then added the hipster riser bars to the fixed on Sat before heading up to Cambridge to see Emma's mum.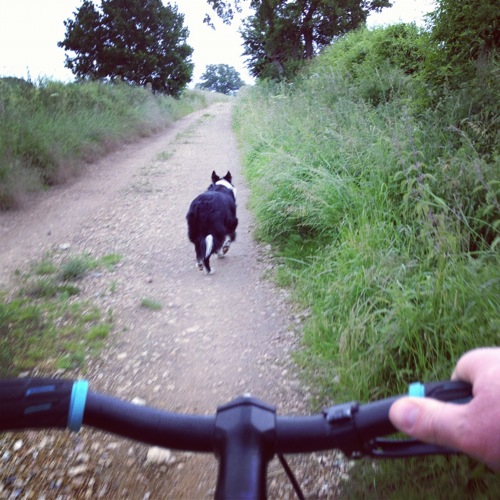 I quickly grabbed snoopy when we arrived and headed out to a local route I know. It turns out to be an ancient Roman road so we did that for a bit, explored, took some photos and came back. Not a fast paced ride, not crazy but so so good to be spinning the legs on two wheels again.