But if you think the X100 is beautiful on the outside, it's breathtaking on the inside.
A terrible story of a man who has his beloved Fujifilm X100 soaked in sea water which of course is the ultimate enemy of anything electronic. Completely heartbreaking if you've ever used this camera, more so if you own one. The only sensible thing to do is take it apart piece by piece and post pictures online.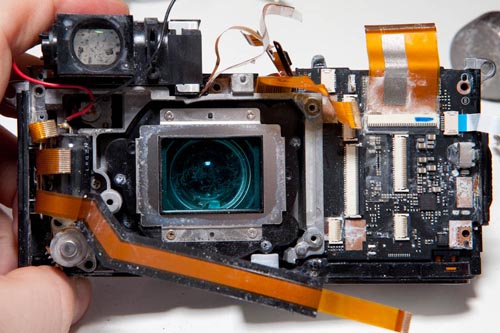 Just some of the amazing engineering that goes into this camera.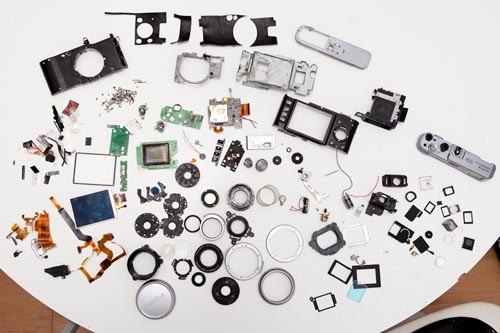 All the parts laid out.
All images © James Maher.