Solo Surrey Hills ride
Had the day off work today for a shoot which was cancelled so finished an edit from earlier in the weekend and headed out to Peaslake on my own for a bit of a spin his afternoon. I arrived to find an empty car park with only another car with two people packing up. Had a quick chat with them and got on with some pre-ride faffing.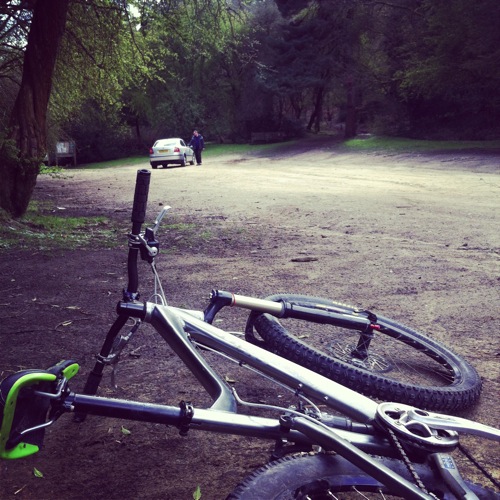 Worried it might be crowded on the trails.
I'm not sure I've ever been for a ride on my own around the Surrey Hills. It's the kind of thing I used to do when at Uni round QE Country Park or even before that in Box Woods many years ago. Since then it's always been in a group of people but it's been harder and harder to get the usual lot out to ride. We're all much busier than we used to be I guess. Anyway, after getting of the slightly weird sensation of riding on my own I started to settle into the flow and head out to the trails I wanted to cover. It felt strange not keeping pace with anyone else and also not wanting to push it too much on the downs as I am partial to hugging trees at speed. One thing I noticed was that I wasn't stopping as much, not rushing up a hill then re-grouping together. The trails seemed to flow better as a result and the only noise being my breathing. It felt incredibly peaceful to be amongst all the trees with no one around.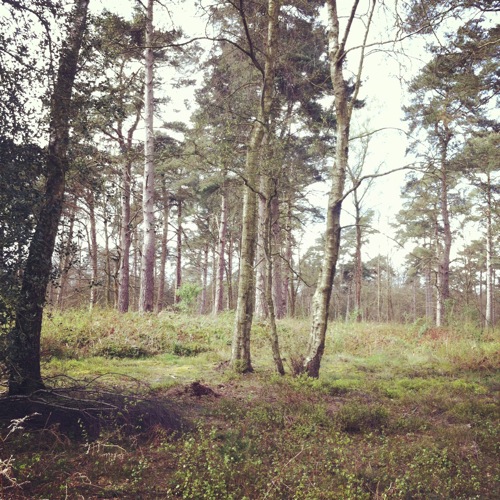 Just me, the trees and the wildlife.
I made the classic mistake of leaving the flat in my riding shorts and not packing a spare set – hey its sunny now so why not. The trails were obviously soaked from a good few days of heavy rain. Puddles everywhere and some of that famous UK Slop and Grime™ in evidence. I also used being on my own as an excuse to have a play with my new toy – a 2nd hand GoPro and gimpy looking chest harness. I got half way down T2 and thought, I love this trail and it's flowing so well today why am I not filming this? Back to the top and tried to ride it faster and smoother, failed at both but ended up with this little clip below.
Not bad for a first go I guess but not entirely sure about the music. How do you choose sound tracks for riding videos? Add Metallica an hope for the best? I've never edited video before either but found it fairly straight forward in iMove '11. In terms of the camera mount I think I like the perspective but it needs to face slightly higher to capture more of the trail. It's hard to know how to set it whilst you're standing as you're in a different position on the bike. Will have a play next time. There's more clips from today but I don't think anyone else really needs to see them.
Beautiful light after the storm
Back to the carpark which was again empty, packed the bike away and sat in wet shorts back home. Wonderful. Looking forward to grabbing a few more solo rides in the future. Back soon.
Muddy beard face