Swinley Forest spring ride
Just back from a trip to Swinley Forest with my good old mate Matt. Whilst the last thing I felt like doing this morning was getting up early it was well worth getting out and going for a spin. A gentle ride out to the jump gulley to get some air under the wheels then over to the other side to play on some of the trails round there, then back to the jump gulley then back to the centre. Really enjoyed riding the full suss down some of the swoopy trails and also getting comfortable clearing tables in the gulley. The trails were dry and in immaculate condition and with very few riders around. It seems that people drive from miles around to sit in the play park with their kids yet few venture out into the incredible forest that surrounds.
A couple of crap photos below. Should have taken a proper camera rather than just my phone on such a beautiful day like today.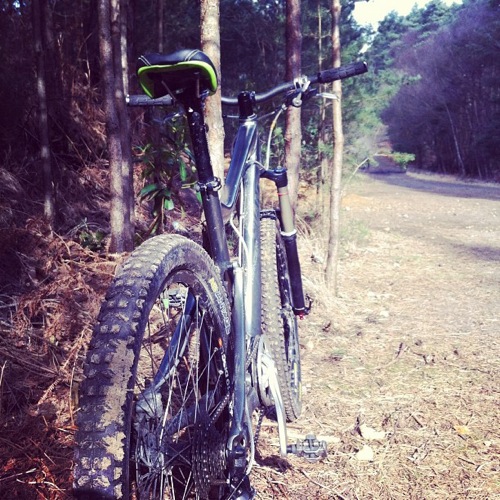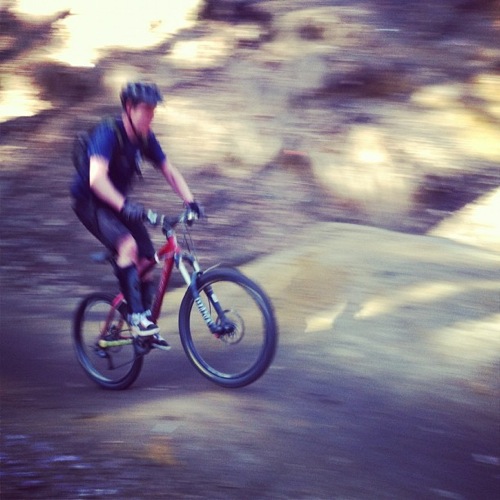 And also a nice little shot of me actually clearing a small double – wonders will never cease.
Here's Matt riding the same section.