Need some design inspiration?
Another "I found this on Twitter" post but that's where all the cool kids are these days I guess.
So I stumbled across this collection of images which is probably one of the best Tumblr pages I've seen so far (most are a bit crap in my opinion). The theme really works and doesn't get in the way which helps massively. It's full of amazing images from the usual suspects of design based websites (Dezeen, ArchDaily, DesignBoom etc) but it's nicely curated (except they included boxpark) and shows an enormous amount of content in a simple effective way. Lots of ideas and nice to scan through for a few mins or even longer. I had toyed with using this same theme to collect any images I found but I'm not sure I could match this.
Go and have a good poke around – SheLostCtrl.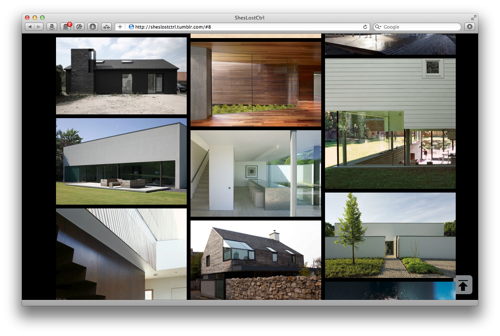 Ok, maybe I will then! architecturepastebook.tumblr.com