My most popular photo so far…
…not in real life but on Flickr. I've been getting back into uploading more personal work to Flickr rather than just more formal work stuff thanks to getting my hands on that lovely Fujifilm X100.
I used to be a bit obsessed with hits, favourites and the possibility of getting into explore which is a way of showing what's popular at present on site. This was during the 365 project time but that moment seems to have passed now. Having said that I have a set of images which gets updated each night showing which of my shots are most popular – via the very useful Flickr set manager. As a side you'd think that this kind of "smart set" would be built into Flickr as a standard feature but since being bought by Yahoo where all development seems to have stopped.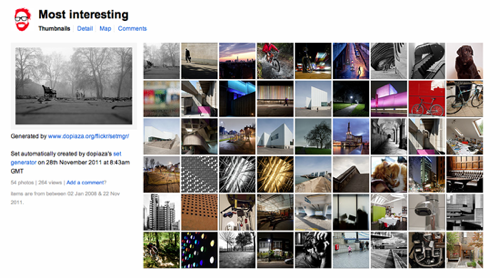 Anyway, back on track – I uploaded this image I took in the recent thick fog we had in London and added it to a few groups on Flickr. Since then it's gone bonkers. At the time of writing this post it's had 525 views, 35 comments and 59 favourites as well as making it into explore. I think I have better pictures but this seems to have appealed to a bunch of people.